Advertising: Art direction, copywriting
Arguably the most prestigious name in musical instrument cases, Reunion Blues approached me to help them launch the RB Continental — a new line of premium high-tech gig bags that offer the uncompromising protection RB is known for, at an accessible price point.
These print ads appeared in industry publications, targeting retailers, professional musicians, and serious amateurs.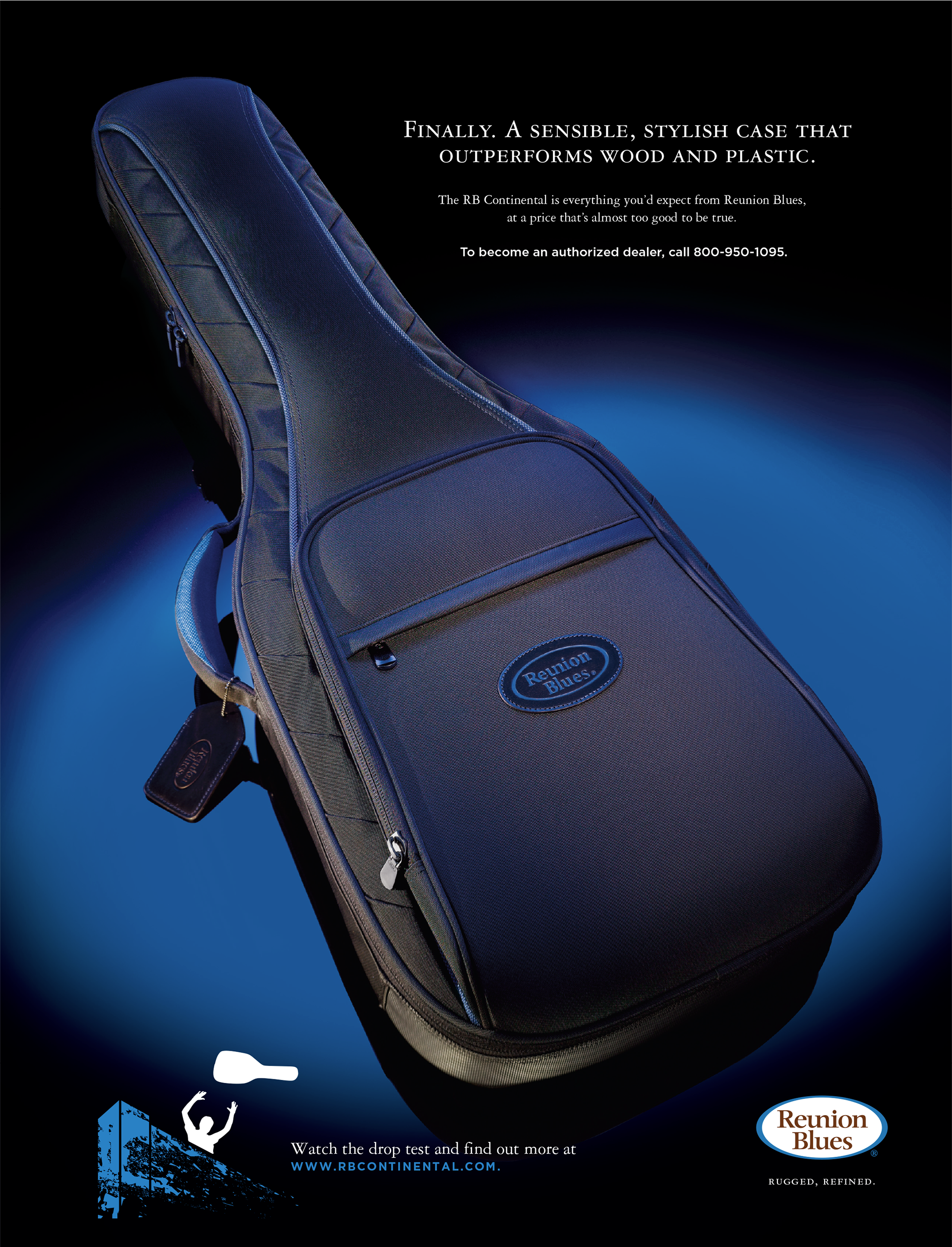 My favorite execution was based on a reference to the longstanding legend that the great blues musicians were able to play they way they do because they sold their souls to the devil — at a crossroads at midnight, of course.