PACKAGING: Roku
Roku product packaging
Roku's wireless network music players get a dynamic treatment that differentiates them from the competition and from other Roku products — while still using precious shelf space to build the Roku brand.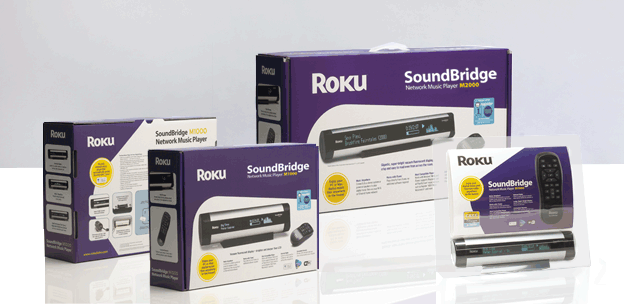 Roku's pilot product was sold not off the shelves, but via an in-store demo. This gift box is light on marketing and technical copy, but long on accessibly high-end aesthetics.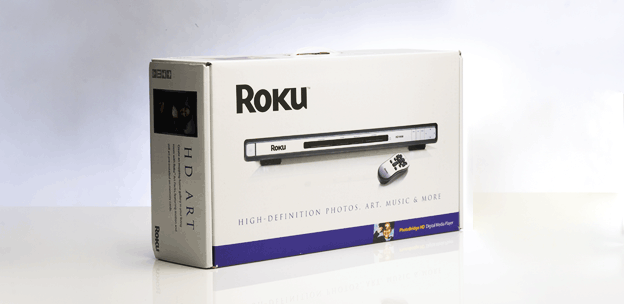 Including Roku Art Packs turned PhotoBridge from a tech-geek gadget into an easy way to get the most out of a high-definition TV — a change reflected by this vibrant box.