WEBSITE UX & DESIGN: Tiret + Company CPAs
A lush redesign helps a top-tier tax and financial services firm distinguish itself from the competition.
Tiret + Company CPAs
Website UX & Design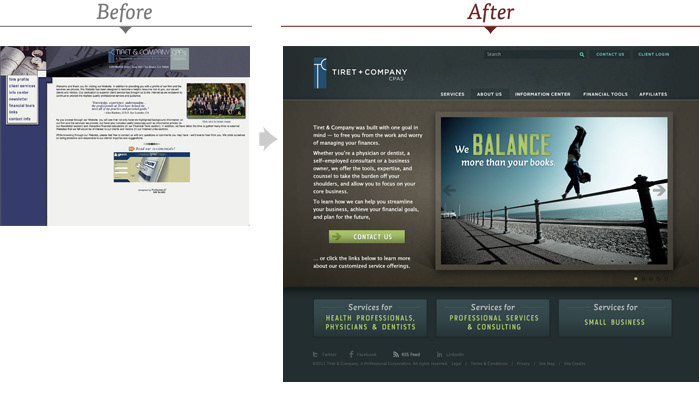 Tiret's site was outdated, disorganized, and — worst of all — built in a proprietary subscription-based platform that meant it couldn't be customized without an Act of Congress.

More than a redesign, the new site is a realignment — focusing on the benefits of working with Tiret, and making it easy for the highly specialized segments of the firm's client base to find what they need.